You're done raking leaves, and you've stored your lawn care tools for the winter. All your hard work planting, pruning, and maintaining your landscaping is about to pay off this winter. While many of nature's flora is dormant throughout the winter, it still provides visual interest, offering home accents and aesthetics. At Rice's Tree Service & Landscaping, winter is one of our favorite seasons and we're busy with tree service, lawn maintenance, and snow removal. Let us help with your outdoor to-do list this winter so you can enjoy nature's beauty in snow-capped landscaping. 
You may think a layer of snow covers the beauty of your landscaping throughout winter. Think again! Frosty accents offer a new perspective and add visual interest while plants are dormant.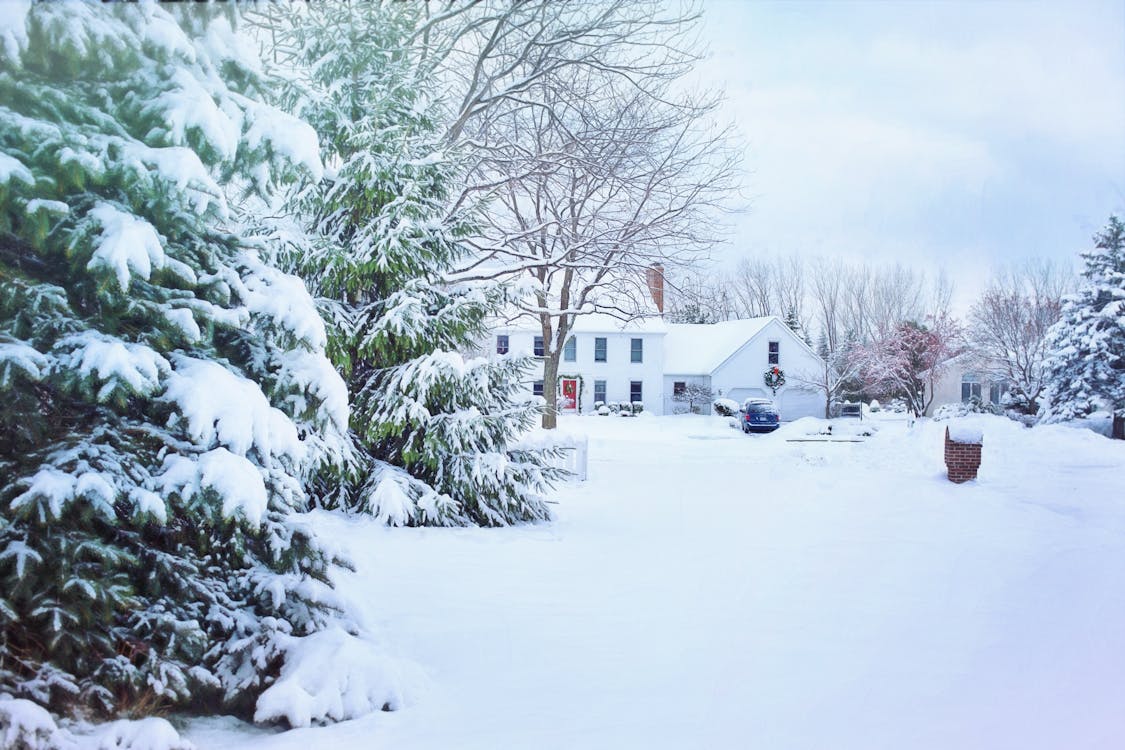 Winter Landscaping Beauty
Bark
While trees, shrubs, and flowering plants lose their leaves in the fall, they still maintain their structure with branches, trunks, and bark. These features offer visual interest with texture and shape contrasts. Pairing the dark brown colors of bark with the clean, white snow offers a complementary partnership.
Evergreen
It's important to have a variety of plants throughout your landscaping for color, variety, and texture all year round. Evergreens maintain their structure, color, and greenery throughout winter. After all, an evergreen tree is the visual representation of the holiday season, so let's celebrate it outdoors too!
Staging
Outdoor holiday décor and landscaping containers offer props to stage your winter landscape. Add lights, ornaments, and garland for holiday festiveness. Use summertime containers like hanging baskets and wire containers as decorative vessels for outdoor plants and décor. Enhance landscaping all year round with structural pieces including a trellis, benches, and sculptures.
Your home's beauty is accented with landscaping design offering visual interest throughout all four seasons. With the help of the landscaping experts at Rice's Tree Service & Landscaping, you'll maximize your outdoor beauty all year round. Contact us for your winter landscaping needs at (440) 582-7669.
Photo credit: public domain via www.pexels.com
http://www.bhg.com/gardening/landscaping-projects/landscape-basics/winter-landscaping-tips/